South East Hip Hop Magazine sits down with current featured artist
BOSS HIPPY
for a one on one interview to discuss his music career, his past, plans for the future, music video and just a few of the things that make this rising Florida based artist tick! Get into the mind of this amazing artist by reading the full interview below.
South East Hip Hop Magazine: Why do you call yourself Boss Hippy?

Boss Hippy: Its not being a boss of people, its being a boss of myself. I'm not a 1970s hippy, I'm only 31 an 80s baby, but my mind and lifestyle is very similar. It's a reminder to myself everyday, doing what I do risks are extremely high because of the world we live in. You gotta boss up or get ran over. Besides if you know me and not just about me then you know what it is. It just fits me perfectly.
South East Hip Hop Magazine: What inspired you to get into rapping?

Boss Hippy: A clearer way to answer that is what inspires me period. My kids, my family, my people. Everything. The living conditions of my kind. The BS we all endure on a daily. The kids with no hope. That woman with everything. The roaches, a door knob, a look on a person face. This used to be my release therapy and my way of speaking to people but now its my way of spending time with people. My way to instruct my children when I'm gone. My way to not BS, and I don't just rap. I do whatever the feeling tells me to do. I survived Iraq and Afghanistan and the streets. I've been in key places at key times. LA from 84 to 95, ATL 95 - 02, WW3 02 - 07. I learned the importance of life. My past is nothing like the songs I sing because I was not bossing up. I was just floating and living and destroying everything in my path. At the blessed age of 31 I now take all my experiences and share the lessons learned and share them with the world. I don't wanna be your favorite rapper I wanna be an inspiration to all.
South East Hip Hop Magazine: How would you describe your particular sound as an artist?

Boss Hippy: My style is my style. My message is more important then the way your receiving it. You may hear a weed song, but I guarantee if you break down the lyrics and apply them verbatim in another context you'll see it was never about weed, but with with way the world is you wanna still give them comfort in your songs by making the references easy to jam to and not be directly "preaching" for lack of a better word. So have fun with my music but I hope you get the deeper message. Ill take you from the streets to space and everything in between, far and wide.
South East Hip Hop Magazine: Who are some of the artists that influenced you?

Boss Hippy: Marvin, Bob, The Isleys, James Brown, Kast, Dungeon Fam, Pastor Troy, Master P, NWA, UGK, Ball and G, Three 6, Nas, Jay, Common, Pac, Big, Devin, Face, Wu, Em, The Doors, Sublime, Red Hot Chilli Peppers, The Eagles, Billy Joel, Elton John, The Beatles, MGMT, Teddy, O Jays, DJ Shu, Gucci, Kanye, Wayne, Uncle Luke. I'm not just blurting names, I listen to these artists everyday. Music is class, and they teach you the experiences they endured by singing about them first hand. I take a little from all because no matter the genre we're all experiencing life in the same times.
South East Hip Hop Magazine: Who are some of the artists that you are checking for now in 2015?

Boss Hippy: Cyhi the Prince, The Game, Antwan Swisher, Jacob Marley, Alan Cubas, Vetty Gooch, Big$$Time and Boss Hippy.
South East Hip Hop Magazine: Speaking of 2015 what plans do you have for the rest of the year?

Boss Hippy: Spreading the message of love and understanding. Peace and blessings.
South East Hip Hop Magazine: Who are some of the artists you've worked with in the past?

Boss Hippy: Too many to name but no one mainstream other then Big Bub. I've opened for many. Youngbloodz, Tech N9NE, MGK, JT Money, Hurricane Chris, Trina, and Action Bronson.
South East Hip Hop Magazine: Who would you like to collaborate with in the future?

Boss Hippy: The Gods.
South East Hip Hop Magazine: Where do you see yourself in the next five years?

Boss Hippy: Happy.
SHOUT OUTS
- Cobb Co, Pomona, Hustle UP, AALIFE, BERNNAATION, Orlando, Pig Town Germany, the whole south, the west coast. My mama, my brother. My family. My friends. My Queen. You. The world. My relatives in space. All my people lock down. All my people who were released from the earthly bodies. RIP J Nabbs, Free Desmond. Everything feels different since then. Everyone in the struggle. Everyone who made it out. My cousins Bull, Steve, Tre, Pat, Grandma. And most importantly, my future Jase and Ma'lani Cook. To Jesse Cook, look what you mistakenly made, A King! #yousmellme.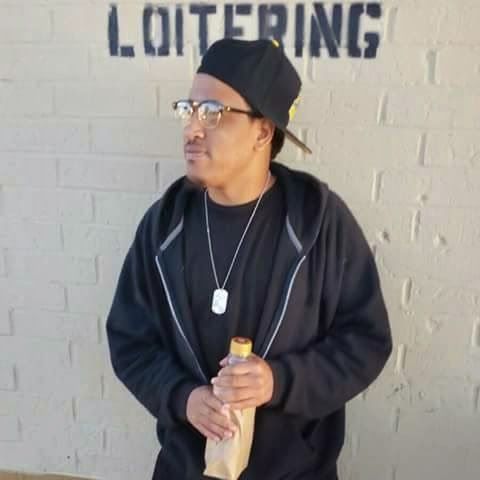 CHECK OUT THE NEW MUSIC VIDEO FROM
BOSS HIPPY TITLED "SO WHAT"