The nerdcore rap super group S.P.F. (Symphonic Pheenix Force) is getting a lot of love and attention all over the web especially after releasing their current single "D.O.A." produced by DaRapNerd from their upcoming album The Art Of Fusion. The single is being spotlighted and featured on many high trafficking platforms and websites such as Waka Flocka's Supastars Online Magazine and The Nerve DJs record pool website.
Many people from fans and to movers and shakers are enjoying the new music from the Florida based band S.P.F., and one of those people is well respected writer Melinda Parker, the creator of the "Kreative Koins" segment on the Blacktopia Mobile App. and http://www.Blacktopia.org This is what Melinda had to say after hearing the single....
"Definitely have to add this track to my playlist! SirenSeraph your delivery is so smooooth, the lyrics just flow so freely" -
Melinda Parker
Indeed Indeed
Check out
Melinda Parker's
"KREATIVE KOINS" segment on the Blacktopia Website at
http://www.Blacktopia.org
Melinda Parker
is also on the writing team for the upcoming audio sketch comedy show
YESTERDAY NIGHT TAPED
Visit the official Facebook for
Yesterday Night Taped
at
http://www.Facebook.com/YesterdayNightTaped
Listen to the single at the direct spreaker link below.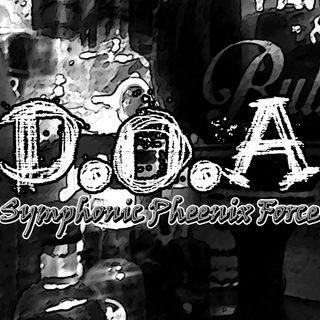 LISTEN TO "D.O.A." Here
https://www.spreaker.com/user/southeasthiphop/spf-doa-master
S.P.F.'s (Symphonic Pheenix Force) new single "D.O.A." is now being spotlighted in Waka Flocka's Supastars Online Magazine and
http://www.supastarsmag.com/features/symphonic-pheenix-force-is-back-with-a-brand-new-single-titled-d-o-a/?fbclid=IwAR2feDfX3lP_qzpAhxymq9cIE7a53DwFcx0GDiugrPlIiMLahf31AJx95z4
http://nervedjs.ning.com/profiles/blogs/symphonic-pheenix-force-is-back-with-a-brand-new-single-titled-d?fbclid=IwAR0NG0oeH3rqqYkfQaVkLJ93eb5efz_pZGmfllXO59faeHzJ0Dxo-MIq3KU