Frank Wade is an Ohio native, coming from a family of musicians, he has not only the genetics for musical inclination but had the opportunity to be brought up surrounded by music. As a student at the University Of Akron, OH, his passion for music led him to become a rap artist but had the charisma and passion that would later lead him to become so much more than an artist. Frank got back into the rap game when he was approached by his first son, who expressed a desire to become a rapper. With his son needing mentoring and guidance Frank purchased studio equipment and a beat machine, and in 2000 Frank launched Dollar Entertainment. With help from a few Fraternity brothers of Omega Psi Phi, promoting events and entertainment, ventures began on the University of Akron campus. After relocating and opening a night club in a Kansas City apartment building, Frank changed Dollar Entertainment to Trillion Dollar Entertainment.
Perfecting his craft Frank has gone on to expand his empire by working with artists such as Bone Crusher, Sean Paul, KoKane, Lil Boosie and many more. In 2014 he changed the name of his company to Frank Wade 23 Music Group LLC and as opened a travel service called "Fraternity Travel" with the app available in Google and Apple stores. Fraternity travel will soon be opening their call center in Las Vegas and I wouldn't be surprised to see locations pop up everywhere. Frank is a man with a vision, he also wrote an E-Book on how to make it in the music industry. Frank is much more than an artist as you can clearly see he is a Entrepreneur and Motivational Speaker as well. An Omega Psi Phi member he is proud to be a part of the Fraternity. Their national convention this summer has over 100,000 members registered to attend.
Coming across someone with such a broad scope of talent is rare, someone naturally endowed with every component needed to be instantly thrust among the elite in their craft. Frank Wade has got that. His 2 latest singles "She's An Animal" and "Mr. Old Guy" are garnering a lot of attention on Youtube! Frank also opened for Lil Boosie at the Midlands Theatre last fall. He will be dropping his Triple EP "One Shot" will be dropping this fall. Take a look yourself and find out what all the hype is about.
_________________________________________________________________________________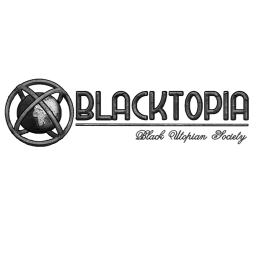 Blacktopia is about assimilating Black people of all walks of life, preaching and teaching the importance of economic empowerment, and showcasing the talents and abilities of black people across the globe.