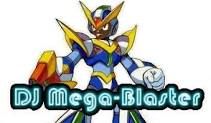 Popular mobile DJ turned beatmaker,
DJ Mega-Blaster
had some great things to say about
CLEAN KUTT's
single and video "Standing Out", this is what he had to say.....
I can rock with this new video by Clean Kutt! I'm feeling the visuals even more than the song, but the song is nice too. It's also refreshing to hear a "Kutt" that's "Clean"... he spits without using profanity. - DJ Mega-Blaster
Indeed. Keep up the great work Clean Kutt!