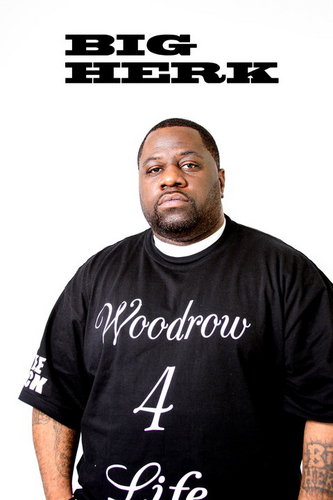 If you don't know, now you will know! Get familiar with Legendary Detroit, MI Hip Hop recording artist, the emcee known as Big Herk.
Big Herk
(born Amery Dennard on August 30, 1969) is an American rapper from
Detroit, Michigan
. Big Herk started off rapping with the Detroit-based group
Rock Bottom
. He left the group in 2003 and released his debut
Guilty As Charged
. He was later featured in the movie
Project 313
. He is featured on the
Rap Snacks
brand "Hot Sauce" chips bag.
Get more information on Big Herk on Wikipedia at
https://en.wikipedia.org/wiki/Big_Herk
Big Herk is now being featured on the new release and soon to be classic / viral hit single "The Connect" by Rhyme Scheme and also featuring Cean Murq.
Check out the official video below.
Artists, advertise your music with us! E-mail "Jay" at SoutheastHipHopMag@yahoo.com for more information.